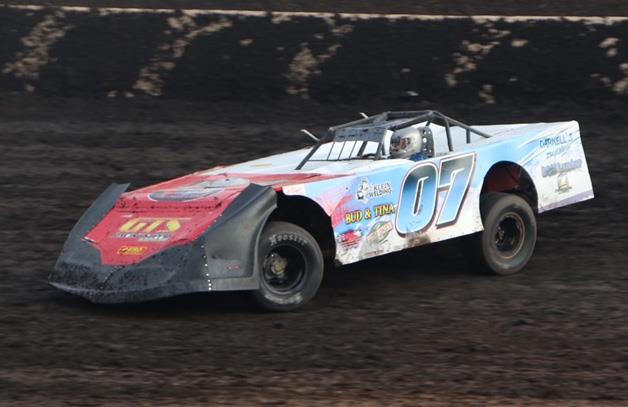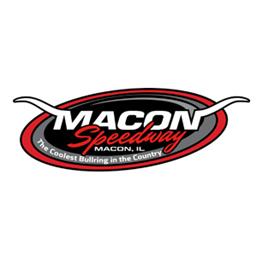 ---
Weddle Performance Engines Sportsman Topless 40 Set for Macon Speedway
(Macon, IL) Macon Speedway is back at it again this coming Saturday, July 22 for the Weddle Performance Engines Sportsman Topless 40. This year's event gives the Sportsman drivers the option of removing the roof to carry on the tradition of the longtime race at the track. Five other divisions will also be in action.
The Weddle Performance Engines Sportsman come into Saturday's race as the strongest class this season at Macon, boasting full fields in each of their six events. There is currently a tie at the top of the standings with Jeff Ray and Ed Cleeton tied at 298. Phil Moreland, who just celebrated his 70th birthday Wednesday, is third in the standings, while Randy Huffman and Tim Riech round out the top five. Saturday's Sportsman race will go 40 laps.
In addition to the Sportsman special, three different Big Ten Series will be in action with the Pro Lates, Modifieds, and Street Stocks all running for Big Ten points in addition to national and track points.
The Decatur Building Trades Pro Late Model class has Braden Johnson, of Taylorville, IL, atop the standings winning two of the seven feature events. Ryan Miller, coming off of a strong run last week, is second in points, followed by Brandon Miller, Colby Eller, and Donny Koehler. Johnson also leads the Big Ten Pro Late Model standings over Jose Parga, Blaise Baker, Colby Sheppard, and Ryan Miller.
The Red's Place DIRTcar Modifieds will also be running under the Big Ten banner this week. Alan Crowder leads the Modified standings at the track by 16 points over Jeremy Nichols. Each have picked up one feature win this season. Tim Luttrell is third in track points and has won three features, followed by Austin Lynn and Jeff Graham. Ryan Hamilton leads the Big Ten Modified standings, while Austin Lynn, Tim Luttrell, Shawn Vaughn, and Cody Stillwell complete the top five.
Bobby Beiler leads the DIRTcar Street Stock standings at the track by just twelve points over Terry Reed. Beiler has claimed four Macon Speedway feature wins on the season, in just seven starts. Following the two veterans are Jaret Duff, Brad Peters, and Brian Dasenbrock. In the Big Ten Street Stock standings, Beiler is followed by Terry Reed, Andy Zahnd, Korey Bailey, and Jaret Duff.
Dalton Ewing leads the points in the DIRTcar Pro Mod division by 60 over Adam Rhoades. Ewing has claimed four feature wins on the season and was close a couple other times. Maxx Emerson is third in points, Guy Taylor fourth, and Zach Taylor fifth.
The High School Racing Association will be making their second visit to the track this season.
Pit gates open at 4:00, grandstands at 5:00, hotlaps at 6:00, and racing at 7:00 PM. Grandstand admission is $15, while kids 11 and under are free.
About Macon Speedway:
For more information, follow Macon Speedway online at www.maconracing.com, on Facebook (www.facebook.com/maconracing) and Twitter (@maconspeedway). Updates are also available by calling Macon Speedway at 217-764-3000.
Macon Speedway is located nine miles south of Decatur on U.S. 51, then 0.6 miles west on Andrews Street and south to 205 N. Wiles. Macon Speedway hosts racing every Saturday night, plus many specials including Lucas Oil Late Models, Summernationals, Corn Field Combat, and Top Gun.
Macon Speedway is a proud member of the Contingency Connection's $100,000 Racer Rewards Program.
CURRENT STANDINGS (Top 10's)
Decatur Building Trades Pro Late Models
Pos # First Name Last Name City State Races Wins Top 5 Top 10 Points Gap
1 14J Braden Johnson Taylorville IL 7 2 7 7 404 0
2 11 Ryan Miller Lincoln IL 7 0 6 7 374 30
3 9B Brandon Miller Lincoln IL 7 0 2 6 330 74
4 10C Colby Eller Taylorville IL 5 0 4 5 266 138
5 64 Donny Koehler Macon IL 5 0 2 5 242 162
6 6P Jose Parga New Berlin IL 4 4 4 4 240 164
7 11E Randy Eller Taylorville IL 5 0 0 5 238 166
8 12 Curtis Eller Taylorville IL 4 0 3 4 220 184
9 25 Dakota Ewing Warrensburg IL 4 1 3 3 214 190
10 77 Blaise Baker Clinton IL 2 0 2 2 112 292
Red's Place Modifieds
Pos # First Name Last Name City State Races Wins Top 5 Top 10 Points Gap
1 87C Alan Crowder Elwin IL 8 1 5 7 406 0
2 J24 Jeremy Nichols Findlay IL 7 1 6 7 390 16
3 99 Tim Luttrell Riverton IL 7 3 5 6 376 30
4 72A Austin Lynn Mason City IL 6 1 3 5 292 114
5 71 Jeff Graham Stonington IL 6 0 1 5 290 116
6 11 Zach Rhodes Taylorville IL 4 0 3 4 216 190
7 4M Clint Martin Ramsey IL 4 0 2 4 212 194
8 4G John Goveia Riverton IL 5 0 0 0 198 208
9 28S Joe Strawkas Buffalo IL 5 0 0 3 190 216
10 36 Nick Justice Decatur IL 3 0 2 3 154 252
DIRTcar Pro Mods
Pos # First Name Last Name City State Races Wins Top 5 Top 10 Points Gap
1 27 Dalton Ewing Decatur IL 8 4 6 8 440 0
2 10 Adam Rhoades Clinton IL 8 0 4 6 380 60
3 78 Maxx Emerson Taylorville IL 6 0 4 6 306 134
4 4T Guy Taylor Springfield IL 5 2 5 5 290 150
5 Z24 Zach Taylor Springfield IL 5 1 4 5 280 160
6 15C Kevin Crowder Argenta IL 6 0 2 3 268 172
7 8 Brayden Beiler Blue Mound IL 6 0 1 2 256 184
8 360 John Seets Brighton IL 5 0 3 4 244 196
9 42 Chad Ziegler Oakwood IL 4 0 3 3 206 234
10 7B Brian Burns Bethany IL 4 0 0 4 188 252
Weddle Performance Engines Sportsman
Pos # First Name Last Name City State Races Wins Top 5 Top 10 Points Gap
1 18 Jeff Ray Springfield IL 6 0 4 5 298 0
2 21 Ed Cleeton Tovey IL 6 0 4 5 298 0
3 07 Phil Moreland Assumption IL 6 0 2 4 282 16
4 46 Randy Huffman Maroa IL 5 0 4 5 274 24
5 55 Tim Riech Petersburg IL 6 0 1 5 270 28
6 87 Wes O'Dell Springfield IL 5 4 4 4 266 32
7 17 Barry Bell Windsor IL 6 0 1 2 246 52
8 75 Jeff Gill Bethany IL 6 0 0 1 240 58
9 11 Roy Magee Springfield IL 5 0 1 4 230 68
10 14 Cole Landers Taylorville IL 5 0 0 5 224 74
DIRTcar Street Stocks
Pos # First Name Last Name City State Races Wins Top 5 Top 10 Points Gap
1 17 Bobby Beiler Blue Mound IL 7 4 6 6 388 0
2 11 Terry Reed Cerro Gordo IL 7 0 5 6 376 12
3 21 Jaret Duff Maroa IL 7 0 5 7 358 30
4 78B Brad Peters Stonington IL 7 0 3 6 344 44
5 08 Brian R. Dasenbrock Decatur IL 7 0 2 7 344 44
6 187 Korey Bailey Stonington IL 6 0 0 6 278 110
7 2Z Andy Zahnd White Heath IL 4 0 4 4 224 164
8 67 Rudy Zaragoza Jacksonville IL 4 1 3 3 206 182
9 T5 Gene Reed Hammond IL 4 0 0 4 188 200
10 4 Zach Clark Illiopolis IL 3 0 0 3 148 240
---
Submitted By: Adam Mackey
Back to News