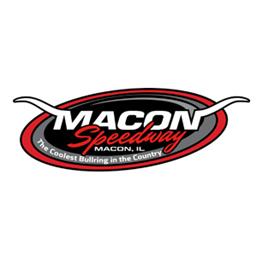 ---
SATURDAY, SEPT 23, 2023 DETAILED INFO FOR SEASON FINALE/BENNETT MEMORIAL
Saturday, September 23, 2023 Detailed Info...
Thousands of extra dollars in prize money is on the line for BRANDT Season Championship Night featuring the Diane Bennett Memorial with the Tom Bennett Fan Giveback presented by Decatur Building Trades.
The Decatur Building Trades Big Ten Pro Late Model 40-lap feature will pay at least $1195 to win, not counting the $50 per lap led money which totals $2,000. In addition, there are $200 fast time, $100 hard charger, $100 last running car, and $100 tuff luck bonuses. The Red's Place Modified feature will pay at least $1,650 to win plus lap leader $50 bonuses ($1,500 possible), a $100 fast time award, and a $200 bonus to the last running Modified.
Additional bonus money for the other divisions adds up to the following: DIRTcar Pro Mods ($1,050), DIRTcar Street Stocks ($815), Hornets ($745), and Weddle Performance Engines Sportsman ($700). In addition to money added to the payouts, there are several special bonuses such as fast qualifier, hard charger, etc.
Details below...
Saturday, September 23rd
Divisions:
*Decatur Building Trades BIG 10 Pro Late Models
*Red's Place BIG 10 Modifieds
*DIRTcar Pro Mods
*DIRTcar Street Stocks
*Weddle Performance Engines Sportsman
*DIRTcar Hornets
*Winged Micros By Bailey Chassis
Times:
Pits: 4:00
Stands: 5:00
Local Pill Draw Ends: 5:50
Hotlaps: 6:00
Racing: 7:00
Grandstand Pricing:
Adults – $18
Children 11 & Under – Free
Pit passes and tickets will be sold at the gate on raceday
Lodging:
Decatur Conference Center and Hotel
217-422-8800
Call hotel and mention Macon Speedway to receive a discounted rate
About Macon Speedway:
For more information, follow Macon Speedway online at www.maconracing.com, on Facebook (Macon Speedway) and Twitter (@maconspeedway). Updates are also available by calling Macon Speedway at 217-764-3000.
Macon Speedway is located nine miles south of Decatur on U.S. 51, then 0.6 miles west on Andrews Street and south to 205 N. Wiles.
Macon Speedway hosts racing every Saturday night, plus many weeknight specials. Macon Speedway is a proud member of the Contingency Connection's $100,000 Racer Rewards Program.
---
Submitted By: Adam Mackey
Back to News