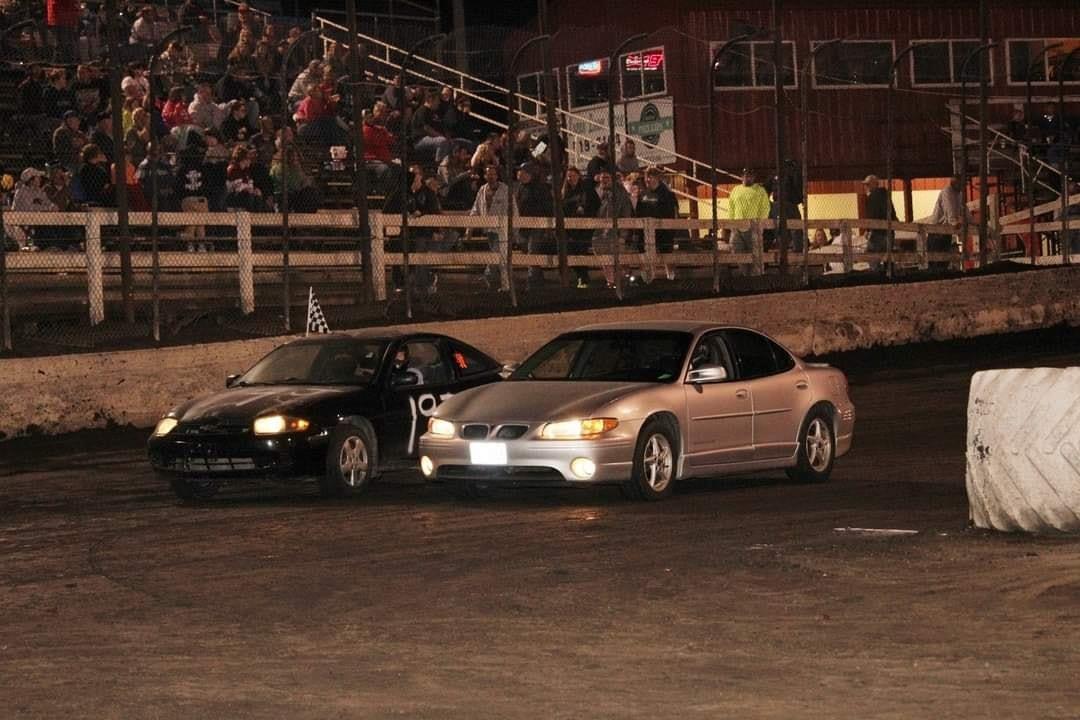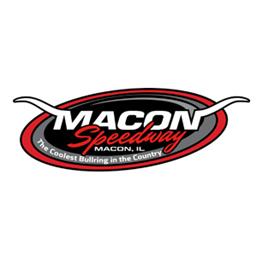 ---
Spectator Drags, CEFCU Kids Club, & Double Features Set For Macon Speedway Saturday
(Macon, IL) This Saturday's event at Macon Speedway, in Macon, IL, will have something for everyone with a busy night planned. From free CEFCU Kids Club t-shirts to the first 80 kids, to double features for Pro Lates and Mods, and Spectator Drags capping everything off at intermission, it will be a fun family night at the track.
The 1/5-mile dirt oval has had three events so far this year with the same fast paced action that fans come to expect. Last Saturday's event had rainfall set in during the BillingsleyRewards.com Modified feature, which left 16 laps remaining. The remainder of that event as well as the full 20 laps for the Decatur Building Trades Pro Late Models will be added to this Saturday's program, giving fans double the action in those two classes.
This Saturday is also a CEFCU Kids Club night. The popular Kids Club t-shirts will be given to the first 80 kids aged 11 and under who sign up for Kids Club. Kids Club will be held between 5:30-7:00 at the pavilion, located beside the main scoring tower.
The evening's special presentation will be at intermission when fans will get a chance to compete on track in the first edition of Spectator Drags this season. Macon Speedway officials are only accepting eight entries of those who would like to race their street legal vehicle on the racetrack in a bracket style tourney at intermission. There is no charge to compete for those with a ticket or pit pass and a few spots remain. To enter, call the office at 217-764-3000.
Point leaders coming into the night of action for the divisions that will be racing are Braden Johnson (Decatur Building Trades Pro Late Models), Jacob Steinkoenig (BillingsleyRewards.com Modifieds), Zach Taylor (DIRTcar Pro Mods), Phil Moreland (Weddle Performance Engines Sportsman), Zane Reitz (51 Bistro Street Stocks), and Tristin Quinlan (DIRTcar Hornets).
Pit gates open Saturday at 4:00, grandstands at 5:00, hotlaps at 6:00, and racing will follow. Grandstand admission is $15, while kids 11 and under are free.
About Macon Speedway:
For more information, follow Macon Speedway online at www.maconracing.com, on Facebook (www.facebook.com/maconracing) and Twitter (@maconspeedway). Updates are also available by calling Macon Speedway at 217-764-3000.
Macon Speedway is located nine miles south of Decatur on U.S. 51, then 0.6 miles west on Andrews Street and south to 205 N. Wiles. Macon Speedway hosts racing every Saturday night, plus many specials including Lucas Oil Late Models, Summernationals, Corn Field Combat, and Top Gun.
Macon Speedway is a proud member of the Contingency Connection's $100,000 Racer Rewards Program.
CURRENT STANDINGS (Top 10's)
Decatur Building Trades Pro Late Models
Pos # First Name Last Name City State Races Wins Top 5 Top 10 Points Gap
1 14J Braden Johnson Taylorville IL 2 1 2 2 116 0
2 10C Colby Eller Taylorville IL 2 0 2 2 110 6
3 11 Ryan Miller Lincoln IL 2 0 1 2 106 10
4 64 Donny Koehler Macon IL 2 0 1 2 98 18
5 9B Brandon Miller Lincoln IL 2 0 0 2 98 18
6 6P Jose Parga New Berlin IL 1 1 1 1 60 56
7 25 Dakota Ewing Warrensburg IL 1 0 1 1 58 58
8 61 Jammie Wilson Hoopeston IL 1 0 1 1 54 62
9 T22 Curtis Eller Taylorville IL 1 0 1 1 54 62
10 11E Randy Eller Taylorville IL 1 0 0 1 48 68
BillingsleyRewards.com Modifieds
Pos # First Name Last Name City State Races Wins Top 5 Top 10 Points Gap
1 24S Jacob Steinkoenig Highland IL 1 1 1 1 60 0
2 37L Michael Ledford Pontiac IL 1 0 1 1 58 2
3 J24 Jeremy Nichols Lovington IL 1 0 1 1 56 4
4 8Z Zach Taylor Springfield IL 1 0 1 1 54 6
5 36 Nick Justice Decatur IL 1 0 1 1 52 8
6 72A Austin Lynn Mason City IL 1 0 0 1 50 10
7 18 Jarrett Stryker Breese IL 1 0 0 1 48 12
8 87C Alan Crowder Elwin IL 1 0 0 1 46 14
9 78 Maxx Emerson Taylorville IL 1 0 0 1 44 16
10 35 Clark Robertson Shelbyville IL 1 0 0 1 42 18
DIRTcar Pro Mods
Pos # First Name Last Name City State Races Wins Top 5 Top 10 Points Gap
1 Z24 Zach Taylor Springfield IL 3 1 3 3 172 0
2 42 Chad Ziegler Oakwood IL 3 0 3 3 166 6
3 27 Dalton Ewing Decatur IL 3 2 2 3 162 10
4 78 Maxx Emerson Taylorville IL 3 0 2 3 150 22
5 7B Brian Burns Bethany IL 3 0 0 3 136 36
6 360 John Seets Brighton IL 3 0 1 2 134 38
7 10 Adam Rhoades Clinton IL 3 0 1 1 128 44
8 4T Guy Taylor Springfield IL 2 0 2 2 114 58
9 J13 Justin Coffey Stonington IL 3 0 0 1 114 58
10 3J Jonathan Hall Decatur IL 2 0 0 2 92 80
Weddle Performance Engines Sportsman
Pos # First Name Last Name City State Races Wins Top 5 Top 10 Points Gap
1 07 Phil Moreland Assumption IL 2 0 1 2 108 0
2 21 Jeff Ray Springfield IL 2 0 1 2 102 6
3 21 Ed Cleeton Tovey IL 2 0 1 2 96 12
4 25 Dennis Vander Meersch Springfield IL 2 0 1 1 84 24
5 17 Barry Bell Windsor IL 2 0 0 1 82 26
6 55 Tim Riech Petersburg IL 2 0 0 1 78 30
7 5S Ronald Bacon Decatur IL 2 0 0 1 78 30
8 75 Jeff Gill Bethany IL 2 0 0 0 78 30
9 22E Daniel Hoffman Moroa IL 2 0 0 0 68 40
10 32 Tommy Duncan Metamora IL 1 1 1 1 60 48
51 Bistro Street Stocks
Pos # First Name Last Name City State Races Wins Top 5 Top 10 Points Gap
1 55 Zane Reitz Veedersburg IN 2 1 2 2 114 0
2 11 Terry Reed Cerro Gordo IL 2 0 2 2 114 0
3 K67JR Braiden Keller West Lebanon IN 2 0 2 2 110 4
4 21 Jaret Duff Maroa IL 2 0 1 2 102 12
5 17 Bobby Beiler Blue Mound IL 2 1 1 1 100 14
6 T5 Gene Reed Hammond IL 2 0 0 2 92 22
7 08 Brian R. Dasenbrock Decatur IL 2 0 0 2 90 24
8 78B Brad Peters Stonington IL 2 0 0 1 84 30
9 2Z Andy Zahnd White Heath IL 1 0 1 1 56 58
10 14 Megan Erwin Attica IN 1 0 1 1 54 60
DIRTcar Hornets
Pos # First Name Last Name City State Races Wins Top 5 Top 10 Points Gap
1 95Q Tristin Quinlan Decatur IL 3 1 3 3 172 0
2 357 Billy Mason Brownstown IL 3 1 2 3 164 8
3 20B Bridget Fulton Marissa IL 3 0 2 3 158 14
4 7 John Bright Long Creek IL 3 0 1 3 148 24
5 11 Colin Reed Decatur IL 3 0 1 3 142 30
6 37 Lukas Robison Sullivan IL 3 0 1 2 142 30
7 41 Jaekob Durbin Ramsey IL 2 0 1 2 104 68
8 26A Michael McKay Springfield IL 1 1 1 1 60 112
9 DA28 Jimmy Dutlinger Peoria IL 1 0 1 1 56 116
10 G13 Steve Stine Stonington IL 1 0 1 1 56 116
---
Submitted By: Adam Mackey
Back to News