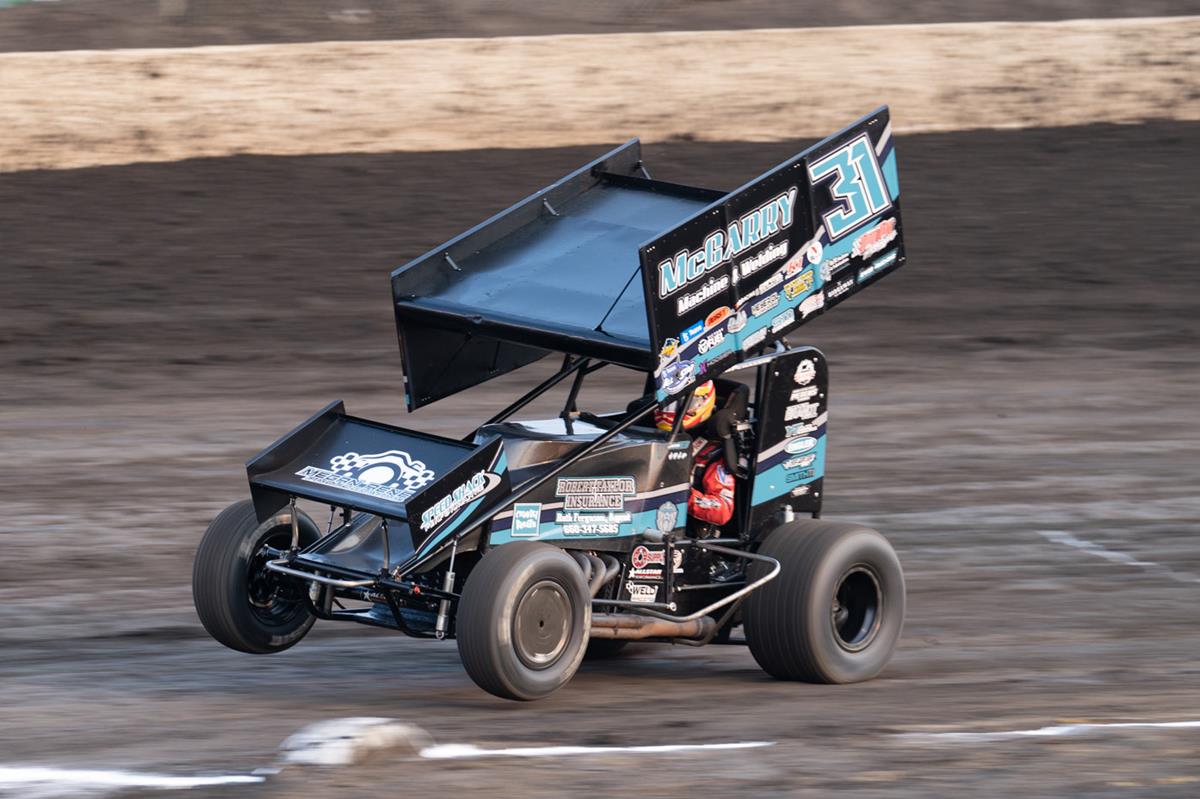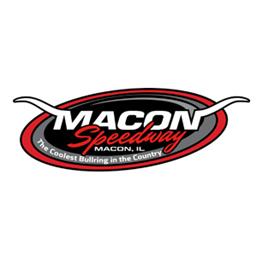 ---
MOWA Sprints Return to Macon Speedway Saturday
MACON, IL (September 6, 2023) Following a three-week hiatus, the Morrow Brothers Ford, Inc. MOWA Sprint Car Series will hit the track on Saturday, September 9 at Macon Speedway for the series' 13th-career visit to the ?-mile oval. It all takes place at the track on Ripple's Auto Body night presented by Griz 98.1 FM.
While 13 comes as an unlucky number for many, Pocahontas, Illinois-driver Zach Daum heads into the weekend hoping to continue his hot streak with the series. Daum has won the past three events held at Macon. No driver, other than reigning champion Paul Nienhiser, has scored multiple wins with the series in 2023, with both coming in the most recent series events at Lincoln Speedway (July 14 and August 18).
Saturday's event at Macon begins the stretch towards the end of the 2023 campaign for the MOWA Sprints, who wind down the season on October 6 at Jacksonville Speedway. With ten events completed in the 2023 season, Jacksonville, Illinois driver Trevin Littleton finds himself atop the series points standings by 24 markers over Preston Perlmutter. Jeremy Standridge, Will Armitage and reigning champion Paul Nienhiser complete the top five. Littleton is looking to secure his first-career Points Championship with the MOWA Sprint Car Series and knows that he will need to be consistent for the remainder of the schedule. In recent action at Macon, Littleton finished 14th after starting 8th.
Joining the Sprints will be four other classes of racing action plus Spectator Drags at intermission, to make for a highly entertaining night. The Spectator Drags will be the intermission show, giving fans a chance to drive their street legal vehicle on the track and compete against others in a one lap, bracket style event. Only eight entries are being accepted. To enter, call the office at 217-764-3000.
The Midwest Big Ten Street Stocks will be racing in the Rocco's Bar Race To 20, going 20-laps for $600 to win. They will also get the rare chance to qualify with a $100 bonus on the line. Additional money has been added to the already increased Big Ten purse.
Helton Custom Exhaust and Powder Coating of Virden, IL has stepped up to sponsor a special visit by the Mod Lite class. The race will pay $500 to win for a class that doesn't typically have any events in Central Illinois.
Rounding out Saturday's action will be the Red's Place DIRTcar Modified class and Weddle Performance Engines Sportsman division. The two divisions have been consistently two of the strongest divisions with solid car counts and good racing this season.
Pit gates open Saturday at 4:00, grandstands at 5:00, hotlaps are at 6:00, and racing is at 7:00 PM. Grandstand admission will be $20, while kids 11 and under are free.
About Macon Speedway:
For more information, follow Macon Speedway online at www.maconracing.com, on Facebook (www.facebook.com/maconracing) and Twitter (@maconspeedway). Updates are also available by calling Macon Speedway at 217-764-3000.
Macon Speedway is located nine miles south of Decatur on U.S. 51, then 0.6 miles west on Andrews Street and south to 205 N. Wiles. Macon Speedway hosts racing every Saturday night, plus many specials including Lucas Oil Late Models, Summernationals, Corn Field Combat, and Top Gun.
Macon Speedway is a proud member of the Contingency Connection's $100,000 Racer Rewards Program.
Former Macon Speedway MOWA event winners:
2011: Jerrod Hull
2012: Danny Smith
2013: Jerrod Hull
2015: Bill Balog
2016: Zach Daum
2017: Paul Nienhiser
2018: Jacob Patton, Terry Babb
2019: Terry Babb
2020: Zach Daum
2022: Zach Daum
2023: Zach Daum
Fans can find more information about Ripple's Auto Body Night at Macon Speedway at the link below: https://www.myracepass.com/events/465048
2023 Morrow Brothers Ford MOWA Sprint Car Series Points Standings:
Trevin Littleton - Jacksonville, IL - 501 points
Preston Perlmutter - San Antonio, TX - 477 points
Jeremy Standridge - Springfield, IL - 472 points
Will Armitage - Athens, IL - 441 points
Paul Nienhiser - Chapin, IL - 430 points
Logan Faucon - Elkhart, IL - 398 points
Steven Russell - Rochester, IL - 384 points
Korey Weyant - Springfield, IL - 371 points
Jake Neuman - New Berlin, IL - 366 points
Gage Montgomery - Fredericktown, MO - 354 points
Red's Place DIRTcar Modified Standings
Pos # First Name Last Name City State Races Wins Top 5 Top 10 Points Gap
1 J24 Jeremy Nichols Findlay IL 9 3 8 9 510 0
2 87C Alan Crowder Elwin IL 10 1 5 9 496 14
3 99 Tim Luttrell Riverton IL 9 3 7 8 490 20
4 71 Jeff Graham Stonington IL 8 0 1 7 386 124
5 72A Austin Lynn Mason City IL 7 1 4 6 348 162
6 28S Joe Strawkas Buffalo IL 7 0 1 4 276 234
7 4M Clint Martin Ramsey IL 5 0 2 4 258 252
8 4G John Goveia Riverton IL 6 0 0 1 250 260
9 7S Tommy Skinner Taylorville IL 6 0 0 1 218 292
10 11 Zach Rhodes Taylorville IL 4 0 3 4 216 294
Weddle Performance Engines Sportsman Standings
Pos # First Name Last Name City State Races Wins Top 5 Top 10 Points Gap
1 18 Jeff Ray Springfield IL 7 0 4 5 338 0
2 07 Phil Moreland Assumption IL 7 0 3 5 338 0
3 21 Ed Cleeton Tovey IL 7 0 4 5 336 2
4 46 Randy Huffman Maroa IL 6 0 5 6 328 10
5 87 Wes O'Dell Springfield IL 6 4 5 5 324 14
6 55 Tim Riech Petersburg IL 7 0 1 5 302 36
7 17 Barry Bell Windsor IL 7 0 1 3 288 50
8 75 Jeff Gill Bethany IL 7 0 0 2 286 52
9 11 Roy Magee Springfield IL 6 0 1 5 274 64
10 25 Dennis Vander Meersch Springfield IL 5 1 4 4 256 82
Macon Speedway Street Stock Standings
Pos # First Name Last Name City State Races Wins Top 5 Top 10 Points Gap
1 17 Bobby Beiler Blue Mound IL 9 5 8 8 502 0
2 11 Terry Reed Cerro Gordo IL 9 0 7 8 484 18
3 21 Jaret Duff Maroa IL 9 0 7 9 472 30
4 08 Brian R. Dasenbrock Decatur IL 9 0 2 9 440 62
5 78B Brad Peters Stonington IL 8 0 4 7 406 96
6 187 Korey Bailey Stonington IL 8 0 0 8 374 128
7 67 Rudy Zaragoza Jacksonville IL 6 2 5 5 324 178
8 4 Zach Clark Illiopolis IL 5 0 1 5 252 250
9 T5 Gene Reed Hammond IL 5 0 0 4 226 276
10 2Z Andy Zahnd White Heath IL 4 0 4 4 224 278
*Aggressive Business Dynamics Photo
---
Submitted By: Adam Mackey
Back to News